CHIROPRACTOR Dublin OH
Welcome to Dublin Chiropractic Center located at 5194 Blazer Parkway in Dublin, OH. We understand that choosing a chiropractor is a big decision. This article will help you learn the basics of chiropractic care. Please don't hesitate to contact our Dublin chiropractors with any further questions you have. We are here to help you achieve your goals.
Dublin Chiropractic Center
I became a Chiropractor in Dublin, Ohio out a dedication to helping others lead healthier, happy lives without the use of drugs or surgery. Teaching patients to adopt healthier lifestyles and maintain their health is also one of my goals. An ounce of prevention is worth a pound of cure!
Dublin Chiropractic Center is a Dublin, Ohio facility that helps patients with conditions such as Neck pain, Back pain, Herniated discs, Bulging discs, Disc Injuries, Sciatica, Degenerative Joint and Disc Disease, Spinal Stenosis, Arthritis, Sports Injuries, Sprain Strain Injuries, Auto Accidents, Whiplash, Workers Compensation Injuries, Migraines and Head Aches, Leg Pain, and Arm Pain and Numbness and more.
UNDERSTANDING
CHIROPRACTIC CARE
WHY CHOOSE US
At Dublin Chiropractic Center, we truly care about our patients and the results they receive from the treatments. A thorough examination and cutting edge spinal scan are performed to provide an accurate diagnosis and provide a results-oriented treatment plan. Dr. Terry Magee is dedicated to assuring that patients have a positive Chiropractic experience at Dublin Chiropractic Center, in Dublin Ohio.
Dr. Terry Magee has been described as one of the most trusted Chiropractors in Dublin, Ohio. He's known as the "Doctor's Doctor" as he treats many local medical health care providers of all types.
Local NFL, PGA, collegiate and high school athletes entrust Dr. Magee to treat their sports injuries with Chiropractic care, at Dublin Chiropractic Center.
---
The Education of a Chiropractor
Most patients don't realize how much education chiropractors in Dublin have. Chiropractors are held to some of the most intense educational standards of any health field. In fact, their education standards are very comparable to that of a medical doctor. After completing a strong emphasis of basic sciences in college, chiropractors attend a four-year chiropractic college. This means that chiropractors are primary care physicians. In other words, you don't have to have a referral to see a chiropractor.
Is chiropractic the right treatment for you? Call our team at Dublin Chiropractic Center in Dublin. We will do our best to help you reach your goals.
---
GET STARTED TODAY
It's very easy to get started. It costs less than taking your family to dinner and a movie to begin Chiropractic care. We have options for people with high deductible plans or no insurance. Patients are never asked to sign a lengthy contract for their treatments. Contact us today to get started!
OFFICE HOURS
Monday
9:00am - 1:00pm
3:00pm - 6:00pm
---
Tuesday
9:00am - 1:00pm
3:00pm - 6:00pm
---
Wednesday
Closed
---
Thursday
9:00am - 1:00pm
3:00pm - 6:00pm
---
Friday
9:00am - 1:00pm
3:00pm - 4:30pm
---
First Saturday of the Month
9:00am - 11:00am
Dublin Chiropractic Center
5194 Blazer Parkway
Dublin, OH 43017
(614) 889-7499
HOW TO CHOOSE A Dublin CHIROPRACTOR
The following pointers can be useful in helping you find the best chiropractor for you in Dublin. Often times when people are looking for chiropractor in Dublin, they simply go straight to Google and choose the first result they see.
However, a chiropractor who is coming up first in a Google search should not automatically become your first choice for care. Consider the following steps to find the best chiropractor for you.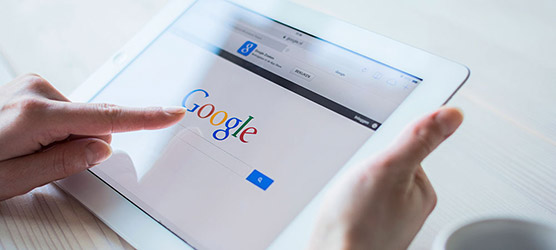 Time Needed: 5 minutes
Total Cost: USD 0.00
THE 4 SIMPLE STEPS TO CHOOSING A Dublin CHIROPRACTOR
Step 1: Start a Google Search
First, enter any of the options below in the search bar:
Chiropractor Dublin
Chiropractor 43017
Chiropractor near me
Best chiropractor in Dublin

Step 2: Check Out Their Website
The top Dublin chiropractors put just as much thought into their site as they do in their overall practice. In looking over their website, you should get a sense if they might be the best chiropractor for you.

Step 3: Read Their Reviews
Find the Google Business Page of a chiropractic office you are considering for care. It's one thing for a doctor to claim they can help, it's another to see patients leave their happy reviews providing proof.

Step 4: Call The Office
After getting a general overview of what the clinic offers, call the the office to see if they match the messaging that their site and Google My Business have portrayed. After a brief talk with the office, you will find out if they are the the right fit for your health goals.